Simply Beautiful Sitter Sessions
Simply Beautiful Sitter Sessions are a wonderful way to capture the sweet age between 6 months and 10 months of age when your little one is really starting to come into her personality, sitting, crawling, clapping, and smiling those big smiles! These can be booked as part of a collection with your maternity, newborn, and one year sessions, or all on their own. From backdrops, to props, to outfits and accessories…Marisa has everything on hand to create her signature look of classic, beautiful, simplicity for these sweet sessions.
What to Expect at Your Session
Marisa has perfected the classic look of these sessions and is ready to work quickly. When you arrive to the studio, Marisa will spend time getting acquainted with baby and providing outfit and accessory options for you to choose from. Once we're all acquainted and baby is looking perfectly adorable we will team up to keep baby smiling and engaged with the camera. We'll plan to spend about 30 minutes together from start to finish. If baby tires quickly or gets fussy, don't fear….babies this age do not have a ton of patience for pictures and that is totally expected!  Marisa can often create a wide variety of beautiful portraits in just a few minutes!
What to Expect after Your Session
After your session you can choose the experience you find most helpful. You can choose to come back into the studio the following week for an in person reveal session with Marisa where we can look through your gallery of beautiful images together, choose your favorites, and discuss options for professional prints and other gorgeous heirloom products. Alternatively, Marisa can send you a link to an online gallery so that you can review your images in the comfort of your own home and select your favorites. Simply Beautiful Sitter Sessions include your choice of full resolution digital images edited to perfection with print release (number of images included varies depending on the type of session you reserve) at no additional cost. Of course if you cannot narrow it down to your included number of images, you will have the option to purchase additional digital images (and prints!!) after your session!
Ready to book your session? Email Marisa at marisa@marisamcdonaldphotography.com for pricing and availability.

Pin SITE IMAGE________




Pin SITE IMAGE________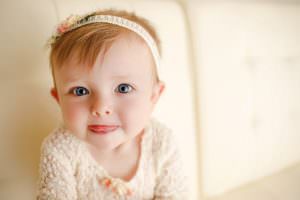 Pin SITE IMAGE________


Pin SITE IMAGE________


Pin SITE IMAGE________


Pin SITE IMAGE________