Valentine's Day Mini Sessions for Twentynine Palms, Yucca Valley, Palm Springs, Joshua Tree, Rancho Mirage, Palm Desert by Marisa McDonald Photography: For the Girl Who Makes Your Heart Smile
I am going to go all in and share a totally awesome (not really) picture of myself from my pre-teen days…I'd say I was probably about 12 (but you'll have to read to the bottom to see it). I remember all too well what its like to be a young girl…the friendships, the drama, the self-about, the comparisons. I also remember loving pictures of myself, of my friends (even though we were a mess and our "equipment" back then was limited to $10 disposable cameras)…those pictures were a touch stone that told a consistent story of who I was that made me feel a little more confident through all of the emotions and social variables in those years. I've seen studies that show that children who see pictures of themselves in their home are more confident and that really resonates with me because I have always had a connection to pictures! That is what I want to give some special young ladies this Valentine's Day!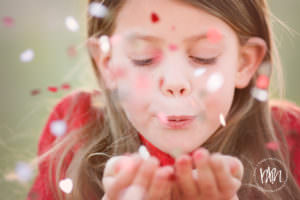 I almost hate to call these Valentine's Day Minis because I feel like that implies all things themed, cutesy, and cheesy! Don't get me wrong… I love cute Valentine's day props (and I will likely bring some with me to these sweet sessions), but these will be SO.MUCH.MORE!
These will be gorgeous forever portraits of the girl who makes your heart smile! She will feel like a princess every step of the way, from choosing her very own designer gown rental, to experiencing her own personal photo session, and finally to seeing her beautiful heart shining through in her final portraits. Every one of your girls are perfect just how they are….this is about embracing their unique personality and capturing it beautifully. When they see their final portraits, they will see THEMSELVES….as you always have!
Want to add in a friend or a sibling? No problem! We can add on an extra gown for $50 or make other arrangements for whoever you want to add into your session!
I encourage you to get your bookings in early (just email me to get started)…spots are limited and most importantly we need time to choose your gown and have it delivered before your session! I am so excited for these sessions and I hope they will be an amazing experience for some beautiful little girls!
Here's what you've scrolled to the end for…a fabulous picture of yours truly circa age 12!

More from my lovely models!


Pin SITE IMAGE________


Pin SITE IMAGE________


Pin SITE IMAGE________


Pin SITE IMAGE________


Pin SITE IMAGE________


Pin SITE IMAGE________