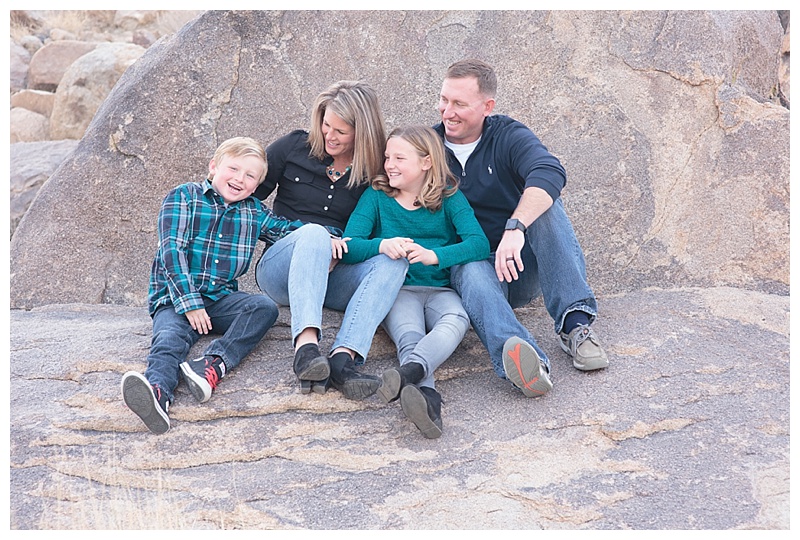 ---
Twentynine Palms Family Photography:
Rock Climbing Session
---
I absolutely love the natural beauty of these desert rocks located just outside of Joshua Tree National Park. I love the collage of earth tones and interest it adds to a family portrait session but I also love how it brings out the sense of fun and adventure in the families I photography! Its hard to leave this place without exploring and climbing a bit and I always have my camera ready to catch those adventures as they unfold!
The Messer family was a blast during this session..my second session of 2016. These kids seriously could not stop laughing! They loved coming up with silly poses and giggling uncontrollably! They needed zero posing guidance. Seriously, these two were full of ideas!  Before the session was over, we had to get in the often-requested silhouette shot on the big rock (the perfect silhouette location)! I love how their silhouette represents their strong family…each an individual but each connected! We also got the most perfect family jump shot! These guys have some great timing! Love it!
Take a look through and leave a comment for the lovely Messer family! For the aspiring photographers who follow me, feel free to leave me questions about any of these images! I'm always happy to help. I hope you enjoy this session as much as I did!