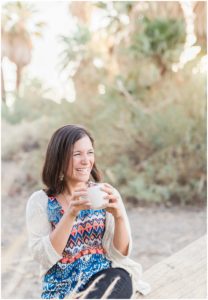 You've heard the expression "the days are long but the years are short". As a mom to little ones myself, I can empathize that life with little ones is busy, and I know I don't have to tell you – they grow up way too quickly. You want to bottle up the special moments of life as it is right now and cling to them with everything you have. You do your best to capture life with with your phone, but it just isn't cutting it anymore. However, setting up a session with a photographer seems like so much work. What will you wear? Will the kids behave? Can you trust who you hire to provide quality images or will they just be cheesy smiles? What's more, will you even have time to print the pictures and do anything with them?
Hi, I'm Marisa and I would love to help you with this. I have a passion for capturing the authentic connections in beautiful art-quality portraits. I aim to provide an unparalleled experience from start to finish and will be there to guide you every step of the way. You can read more about a portrait experience with me here or read more about me and my journey to photography below.
I would love to meet you and and start planning your own portrait session today!
Meet Marisa: The Nurturing Professional
I love to make beautiful images that reflect your unique personality! It is my goal that your photography session will capture you and your loved ones in this unique moment in time. I am also passionate about helping my clients display these beautiful photographic memories in their homes so they do not languish on a CD in the junk drawer for years to come!
My path to photography is not a traditional one. I actually started my adult life as a big firm lawyer in Washington D.C. and then San Diego doing securities litigation defense. While I loved the subject matter and the challenge, I eventually decided to stay at home when my first child was born. Around that time, I bought my first "nice camera" and started "documenting" my son's life (poor child)!  I knew I had a passion and an eye for photography but I also knew I had a lot to learn. Over the years that followed, I took classes, read books, and gratefully accepted the mentoring of some wonderful friends and talented photographers. I continue to improve and learn every day and am so thankful to have found this "work" that is also my passion. My story, although non-traditional, is what makes me unique.

Style: Keeping it Real
My passion for photography didn't start with nicely posed pictures with fancy backdrops and perfect studio lighting. My passion started with two little boys who will not stand still for more than 2 seconds. They are full of joy and smiles, but on their terms. My passion began with candid photography and that still influences my work today. I love natural light, natural posing, and natural connections. Of course, I love a nicely posed family photo but I also love capturing your family as you are. I want you to look back and remember real moments that you shared together!
Locations: Not All Who Wander Are Lost

I often work locally in Twentynine Palms but also regularly travel to Joshua Tree, Yucca Valley, Pioneertown, Palm Springs, Rancho Mirage, Palm Desert, and San Diego and I am happy to offer weekend photography sessions in those locations as well! Travel fees may apply, but let's talk; it might be more reasonable than you think!
You can check out more of my work
here
or send me a note via the contact link above and let's chat about planning a session for your family. I can't wait to meet you!