Sweet Shots Photography Classes for Parents
It all started 12 years ago when I was expecting my oldest son. I did some "research" (i.e. read some Amazon reviews) online and tried my best to pick a DSLR that seemed to get me the best bang for my buck without spending too many bucks! I pulled it out of the box and it looked so new and fancy and perfect. I somehow figured out how to turn it on and press the shutter. In fact I pressed that shutter over and over again, changing my angle, changing my perspective, and changing…well not really much else. Sometimes I got lucky and got some really cute shots (now I can look back and pick even those lucky shots apart!). Sometimes (most of the time) I failed epically! I had the benefit of a faster shutter than a cell phone but not much else.
Some of my "cute" but not so great pictures in "auto" mode: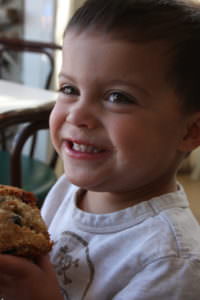 I signed up for a photography class but my very non-technical, non-visually oriented brain just could not understand all of the things I was hearing and diagrams I was seeing about depth, and wide apertures, and slow shutter speeds, and high shutter speeds, and low apertures, and ISO, and OH.EM.Gee….What does this all mean?! Well eventually I became motivated enough to understand all of this and teach it to myself in words I could understand and I'd love to share those words with you! If you have struggled with your manual and with books, and online tutorials, and everything, I want to take you by the hand and teach you what you need to know to make beautiful pictures happen in YOUR  family. I will tell you how to make your pictures brighter, sharper, darker, more blurred in the background, more visually interesting, and perhaps most importantly….an authentic representation of you subject's personality!
When you sign up for this class, you will also receive a bound workbook that you can keep as you continue to practice what you learn. If you find your passion for photography growing, I'd be happy to advise you on smart and sensible future photography investments (cameras, lenses, software, more learning opportunities) and I'd also be happy to point you in the direction of some great groups for connecting with others who share your passion!
If you're ready to take this step with me, let's get started! You can and email me at marisa@marisamcdonaldphotography.com with any questions! I look forward to seeing you in class!
Lessons are customized and can include the basics of artistic composition and lighting, manual exposure, flash, studio lighting, and editing.  Includes assignments and online feedback. A DSLR camera is recommended to make full use of the information presented but it is not required.
For those who want to continue their education we can plan evening shoots and even address marketing and business formation for those who are thinking about going in that direction.
Private Virtual Classes: $150/hour (includes photo review and email feedback outside of class time)
During Non-Covid times, in person classes are available in Oceanside on weekends and in Poway on weekdays. In person rates are $400 per 2-hour private class. For group classes with at least 4 participants, rates are $100 per 2-hour group class.