Small Business Feature: Babymoon Lactation Consulting, Twentynine Palms
Its been a while since I featured one of my favorite local businesses but its time to get back to it! You know I love finding and sharing all of the great businesses and resources in Twentynine Palms, Joshua Tree, and Yucca Valley. For the next few features I'll be sharing some awesome businesses that will be especially relevant for my maternity and newborn clients! First up is Kelli Zackary of Babymoon Lactation Consulting!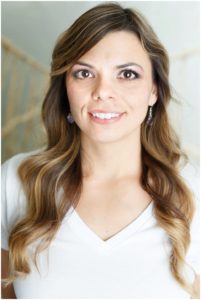 If you have EVER considered breastfeeding, you need to talk to Kelli while you are still pregnant! She is a former NICU nurse who has followed her passion to provide lactation support that is so needed here in the desert. She is extremely professional and best of all Tricare covers up to 6 visits with her!! My clients report that her services  are so beneficial and go far beyond the standard lactation services provided in the hospital.
Enjoy some excerpts from my interview with Kelli!
What do you love about your clients?
You know that feeling you get when you help out your friend, fellow mom or fellow military spouse with something useful? Well I get that feeling every single day! I get to basically hang out with my my "sisters" all day and guide them on feeding their babies. They are always so grateful and it is such an honor to get to work with them.
Why did you decide to start a lactation consulting business?
I'm a former NICU nurse of 12 years with cross training in postpartum and an International Board Certified Lactation Consultant (IBCLC). Being a facilitator of healing for moms and their babies has long been a passion of mine. I told my husband I would follow him ANYWHERE in the Corps except for 29 Palms because there is no NICU (or the closest one is over an hour away). I thought coming here would be career suicide. I was so wrong! Coming here has allowed me to truly and fully step into a career that I absolutely adore. Because of Tricare's new breastfeeding counseling coverage, which went into effect the month I moved here, I was able to become a Tricare Authorized Provider and offer my unique skills and experience in a new way. I already had the experience helping moms breastfeed but now I get paid by Tricare to help my fellow military spouses breastfeed their babies and I get to do it in the comfort of their home or mine. There is no referral needed, no copay, and no hassle because I can submit the claims for my clients. It's been perfect timing.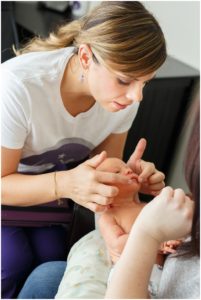 What is the most rewarding thing about your business?
I have always been intrigued about the healing charactertics of breastmilk in the NICU. It is nature's preventative medicine at it's finest. When I became pregnant with my first baby, like many moms, I became very passionate about breastfeeding. I love that my personal passion for breastfeeding and career have met. I also love that I get to incorporate Infant Massage and holistic nursing into my practice. I feel like a piece of my soul gets to shine through my work. Getting to help other moms nourish themselves and their babies by breastfeeding is also immensely rewarding. What is tremendously beautiful is that it's not just their bodies that get nourished by breastfeeding but their spirit as well. It is an amazing bonding experience between mom and baby and it is such a privilege to be able to be a part of that.
Why do your clients love you?
I think my clients love that I love what I do for a living. This isn't work to me and I truly enjoy working with every single one of my clients.
What are you most proud of as a business owner?
I'm proud that I have been able to go from being a hospital nurse with no idea on how to run a business to now being an entrepreuneur. I didn't think I would be able to work at all when we moved out here or that I wouldn't enjoy it if I were able to find a job. But I made lemonade out of lemons and even though I had to jump through ALOT of hoops to get this business up and running on a military base and even more hoops to get my services covered by Tricare, it has all been more than worth it. I now have nurses/IBCLCs from all over the world contacting me to find out how I did it and I'm more than happy to share what I've learned because at the end of the day, it's not about making money or competing for business. It's about helping out these breastfeeding moms that are seeking support!
What do you most want the community to know about you?
I want the community to know that I'm here for them! I am just another military spouse with two boys and a dog trying to fulfill my potential out here in the desert! The military life can be rough and I know how important a strong support network is for the military family.
What are some of your favorite small businesses in and around Twentynine Palms?
Dr. Dale, the chiropractor is great. He's such a nice guy and he's given me a lot of support and advice on starting my business. Naomi Thomas, Labor Doula is an amazing woman and Doula. Grateful Desert Herb Shoppe Eco Market in Joshua Tree has some great breastfeeding supplies and the Nurse that owns it, Jennifer, is a very knowledgeable healer. Rainbow Stew in Yucca Valley is a cute little shop with great gifts. The Painted Cactus is a neat little craft/sign painting business that does group parties. It was put together by a couple of military wives! Kole Michael Salon in Yucca is where I get my hair done by the owner, Shelby and she works very hard day in and day out!