4 Questions to Ask Your Wedding Photographer from New Bern Photographer Marisa McDonald Photography
It seems like just yesterday  I was preparing for my own wedding (OK, really it was like 16(!!!) years ago!). At the time I had just graduated from law school was also studying for the bar exam and wedding planning was a welcome distraction. Good news: I managed to pass the bar AND the wedding was everything I hoped it would be! I still remember reading through magazines, searching the web, reading the forums trying to figure out everything I needed to know to coordinate this once in a lifetime day…and at times it could get quite overwhelming. Let's be honest…those magazines are a bit much sometimes, am I right?! As someone who's been there and who now has an expertise to share (photography!), I thought I'd share my top 4 questions to ask your wedding photographer in hopes that it will help someone save a little time and cut to the heart of the matter!
When you ask these questions, I recommend you keep them open ended and just listen and observe to see if your expectations match. You're trying to find out if you're a good fit!
#1 Can I see your portfolio?
OK, this might be an obvious one but this is so important! Don't just look at the wedding dress or the location or other variable elements. Look at the style and quality of the pictures! I often saw wedding magazines recommending that you ask photographers about their equipment. As a person who is not an expert on photography, it's unlikely that it is going to mean much to you if I tell you that I have a Canon Mark D IV and a Canon 50m 1.2. But you know what is meaningful?! Whether or not you love the pictures my equipment produces! What do you love about it? Is it sharp? Is it vibrant? Do the skin tones look normal? Are the portraits very formal or very casual or a mixture? Does it look like something you'd want to hang on your wall? If there are nighttime portions of your wedding, be sure that you have seen nighttime/reception work in their portfolio and make sure you love it too! If you are comparing between two photographers, pull up their online portfolios in two separate tabs and flip back and forth. How are they the same? How are they different?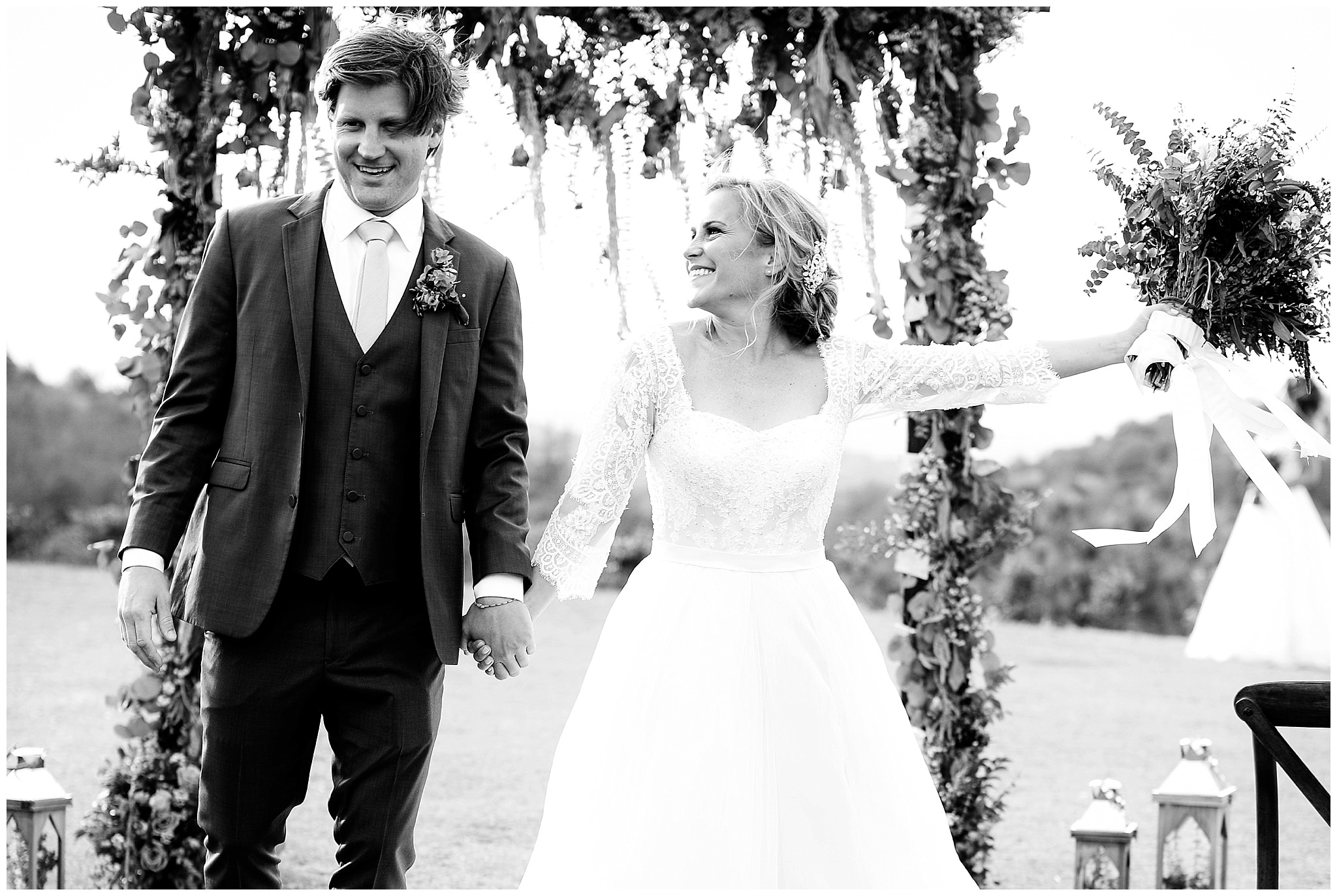 #2 What are your precautions for protecting the images of my big day?
Believe it or not, sometimes the unthinkable happens and wedding pictures are lost! What are some things you want to hear from your wedding photographer to make sure you never get that devastating news? 1) You want a wedding photographer who works with a second shooter. If one camera or memory card fails, at least there is another one covering your event! 2) You want a wedding photographer with a camera that has two slots for memory cards to write at the same time. 3) You want a wedding photographer with a backup camera. 4) You want a wedding photographer who will immediately backup images to two locations after your wedding.
#3 What can I expect as we work together?
How will we reserve our date with you? When will we talk to each other leading up to the wedding and after the wedding? When will we receive our final images? Think about what kind of communication you'd like to have with your photographer. Would you like to have a contract memorializing your agreements? Would you like to meet with them before your wedding? Would you like to have an engagement session with them? How often would you like to hear from them? Would you like them to play a part in planning your wedding day timeline? When would you like to receive your images?
#4 What is included and what else do you offer?
You'll want to know how many hours of coverage are included and what type of finished product you'll receive. Are digital images included? Are prints or an album included? Does the photographer sell additional time or service or products? What are the prices for any additional offerings? Asking about what else the photographer offers should help you understand what is included (and what isn't)! Its important to understand the full cost of what you want!
************************************************************************************
Alright, there you have it! My top 4 questions that I hope will provide some meaningful answers for you as you search for your wedding photographer! If you'd like to consider me for your big day, I'd be happy to schedule a meeting and answer these questions (and more!) for you! Contact me at [email protected] or use our contact form.  You can read more about weddings with MMP over here!