Twentynine Palms Anniversary Photography: 10-year Anniversary Session in the Desert of                       Southern California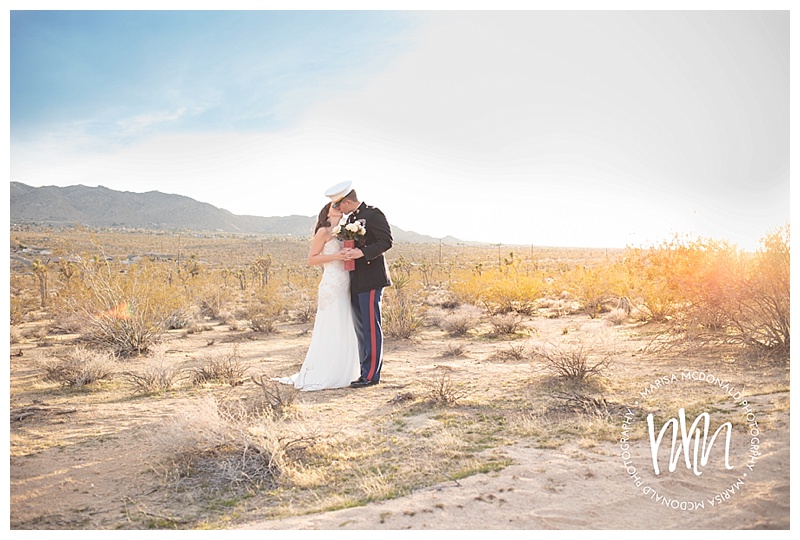 When Ingrid first approached me about doing a 10-year anniversary session, I was so excited! One of the many turning points in my growth as a professional photographer was this couples session and couples or engagement sessions remain one of my favorite types of photography. I absolutely love capturing the connection between two people who are in love and who aren't afraid to let it show in front of me and my camera. Often the couples I get for these types of sessions are engaged couples, newlyweds (without children), and empty nesters. I also squeeze in some "mom & dad shots" during family sessions but it usually isn't quite the same. Understandably, its hard for mom and dad to focus on each other when little ones are running around, threatening to dive off a rocky ledge at any moment. Here is the unique thing about this session – these two have FOUR kids….and they planned a 10-year Anniversary session just for the two of them without a kid in sight. I LOVE IT!
Ingrid and I shared ideas for several months leading up to the session. She knew from the beginning that she wanted a few shots with her wedding dress and his blues but decided she wanted the rest of the session to be a little more comfortable. I told her having something "to do" would help bring out those natural connections. We finally settled on a fire pit, s'mores, and coffee as our "something to do." It was perfect! These two definitely relaxed around the fire and let me capture the amazing love that has been growing for the past 10 years. Love how their love shines through in their portraits! Oh and by the way…the s'mores were as good as they look (they saved one for me)!  Enjoy…..
Happy 10-year Anniversary!