Marisa McDonald Photography: Maternity and Newborn Photography in Joshua Tree, CA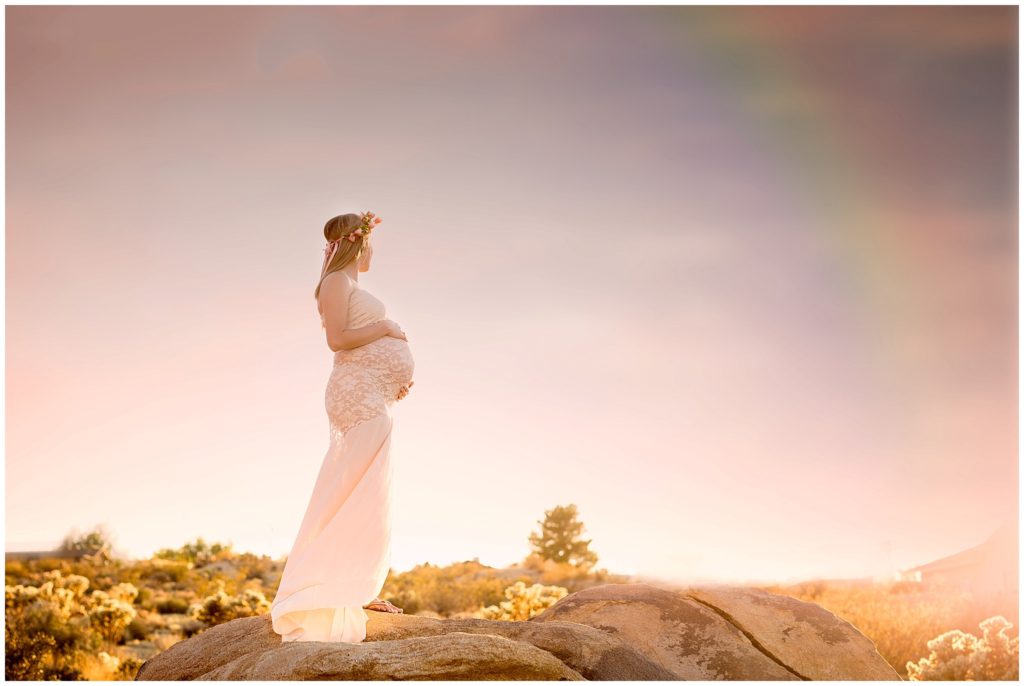 At Marisa McDonald Photography we absolutely love the beauty, joy, and hopeful anticipation of a Joshua Tree maternity session. The gorgeous colors of sunset paired with the glow of an expectant mama are just to die for and this session was no exception. We went all out styling this session from head to toe with mom's floral crown by Gentle Touch Props and gown by Taopan and daughter's dress and floral crown by Jamie Powell Designs. In fact gorgeous maternity gowns are part of the service we are offering for every maternity session at Marisa McDonald Photography!
This session was full of so much love…a little family with a beautiful little girl about to grow into a family with two beautiful little girls. The colorful rainbow over the desert boulders could not be more appropriate. To me it symbolizes answered prayers and the promise of a new baby girl. If you're ready for pictures full of the love and joy of a new family amongst the unexpected beauty of the desert of Joshua Tree, CA, continue on!
Ready to book your perfectly styled maternity session today? Email [email protected] for your pricing guide! Special offers are available for clients who book their newborn and maternity session at the same time!
Enjoy!
Marisa McDonald Photography