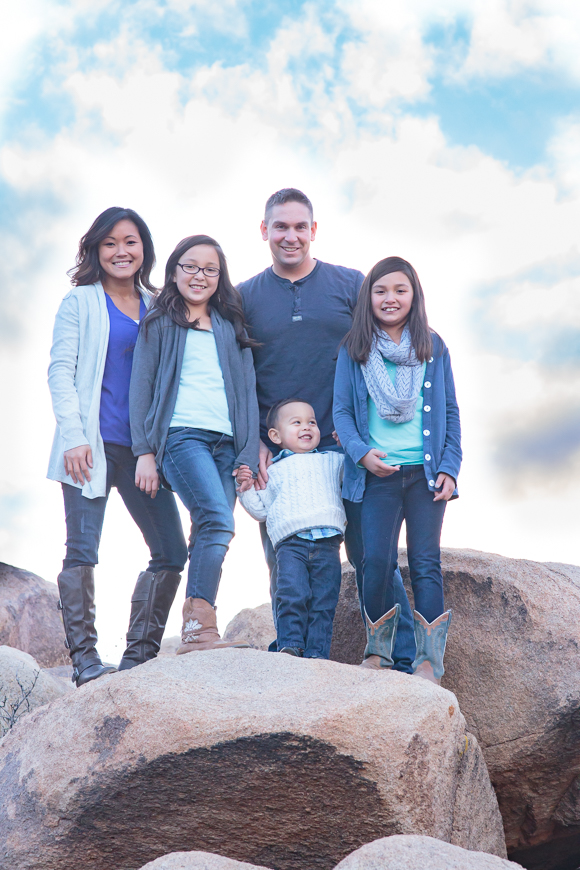 ---
Rock Climbing Joshua Tree Family Portraits
---
I can't believe I'm writing this on my first official day with a website – one of my sessions was featured on the Life + Lens blog today!! Today is a dream come true in so many ways! It was just six months ago that I was a stay-at-home mom with a camera (well, really I still am)! When I first imaged having a photography business, it was less of a business and more of a little extra money. As I started tip-toeing into the waters of taking pictures for people outside of my family, I quickly realized I wasn't going to be going half way. With every new thing I learned, I wanted to know more. As soon as one session was over, I craved the next one! I stopped thinking about earning a little extra money and started thinking about investing in the future of a real business. I started seeing the possibilities and started dreaming of bigger things. Those dreams are not fully realized (there is always more to learn!) but today is a huge milestone.  I can hardly contain myself! What an honor! You can see their feature on my session here. While you're over there browse around their lovely blog featuring so many talented photographers.
Not only am I excited to have a session feature, but I'm excited to have THIS session featured!  My friend Kali really wanted a family portrait session amid the desert rocks that are so characteristic of our landscape in this area. Rock climbing and exploring the desert are a huge part of her family life and it meant a lot to her to capture that in their portraits! I was determined to make it happen! The night before their session, I scoured google maps, scanning the border of Joshua Tree National Park until I saw it – Coyote Hole Canyon!  I homeschool my boys so we set out on a little field trip the next morning to survey the spot. Pure desert magic!
And let me tell you, the session was magic too! Towards the end of the session Kali asked if we could do a silhouette. It was a pretty cloudy day so I wasn't sure what we would get but I sent them on a mission to the top of the best rock I could find. Kali (and I) about had a heart attack as Dad carried their little man, bounding from one rock to the next but they all made it and we got the ultimate cloudy day silhouette!
I always love to pull mom and dad aside during a family photo session to capture their connection. I did that here and loved how they interacted and the portraits we got! In this family there was another pair that had a special connection I wanted to capture – the two sisters! Of course they were so sweet and nurturing with their little brother but when he was tired of posing, these two kept going. They loved posing together, climbing together, and playing together. I love that they had a hand-slap, foot-tap song like all young girls do!I didn't know their song but I sure do remember my song! Ms. Mary Mac anyone?
By the way, Kali is co-owner of The Painted Cactus. Her and her business partner Jennifer specialize in DIY paint parties and rustic decor. They are selling some awesome handmade wood signs through their Etsy shop and even offering local classes that guide you through making your own! Check them out at
on Facebook
and shop at 
at their Etsy store.
Enjoy!