I feel so thankful to have found a love and a gift for photography this year and I want to share that with others! So many of you have a love for photography too. Maybe you've even felt just an inkling of a call towards a career in photography but you have quickly brushed it aside.  Or maybe you have a nice camera and want to take better pictures of your kids but it just seems too hard.  You are standing on the sidelines, respectfully admiring the "pros" around you and saying "I'm not that good." But what if you could be "that good"?  Learning about photography is an amazing journey. I'm still learning too! I've got several classes in my own cue for this year and I'm super excited to keep learning. I would love to help someone just starting out move to the next level in that  journey. Towards that goal, I'll be offering weekly (ish) blog posts with photography tips. Do you have any specific questions? Submit them to marisa@marisamcdonaldphotogrpahy.com and maybe yours will be chosen for a blog post! I will also be offering Photography Mentoring sessions. These will be totally customized to your level and your needs. More information here.  If you book your 2016 mentoring session before January 1, 2016, you can save $50!! Scroll down for more on the back story of my photography journey and what has inspired me to encourage others!
Photography is not the only thing that took a new place in my life this year. I have run on and off for the past 12 years, but this year was the first year I ever ran a half marathon (13 LOOOOOONG miles!). Before October 2015, the furthest I had ever run was 7 miles. Recently a fellow running buddy and client posted a quote to inspire new runners: "Don't compare your beginning to someone else's middle."
This quote reminded me something another friend recently said. She gave me a HUGE compliment but I have to admit her compliment was not based on the truth. She said my photography is the kind of work that reminds her that she should not try to do photography professionally because her pictures are not as good as mine.  This is certainly very flattering and I know photographers around the world rejoice when someone with a "nice camera" recognizes that there is a difference between their pictures and professional pictures. But the truth is she is comparing her beginning to my middle. She is comparing apples to oranges.
Does this mean anyone can be a professional photographer? Well maybe, maybe not. I do believe that there is an element of God-given talent. I think that is what we call "having an eye" for photography. I also believe that God calls us to certain things and gifts us with a passion for those things that we just can't create on our own. Fighting for something that isn't your calling will always be hard. If photography is something you've dreamed of, that you have an eye for, that seems to keep calling to you, well there are certain steps you can take to fulfill that calling. Just as someone called to be a doctor won't become one without training and well-designed practice, someone called to photography will not become a photographer without training and well-designed practice.
You might think, "but I've been practicing with my camera for years, this isn't my beginning." Well, I had been practicing with my camera for 7 years and I guarantee you it was still my beginning. Why? I wasn't committed to learning and I didn't have the right tools. My practice wasn't well-designed.  I did take a short class on the basics of photography but largely I just wanted to take a million pictures in hopes that they would magically improve.
Like my friend, I did recognize that I wasn't as good as professionals. I was always quick to say, "I'm just a mom with a camera, I really have no idea what I'm doing with my camera." One day I met a second-shooter photographer at a wedding and started chatting with her about photography a bit. I repeated my mantra about not being very good with my camera. She asked me a few questions and encouraged me to buy a certain lens. She said it was not the best lens ever but it was very inexpensive (a no-brianer) and would improve my photography so drastically that it might be enough to motivate me to learn more. Boy was she right!  Next, I started talking to one of my best friends, an amazing photographer in North Carolina. She guided me to some great online coursework which I started immediately. She also gave me invaluable daily mentorship. She undoubtedly gave me the fast track to professional photography! So here I was 6 months ago with 7 years of unfocused practice and a few weeks of focused learning and mentorship. For the sake of inspiring future photographers, I am going to share some of my early work. This was a free session for a friend. This picture is a tiny bit embarrassing but it is a great example of my "beginning."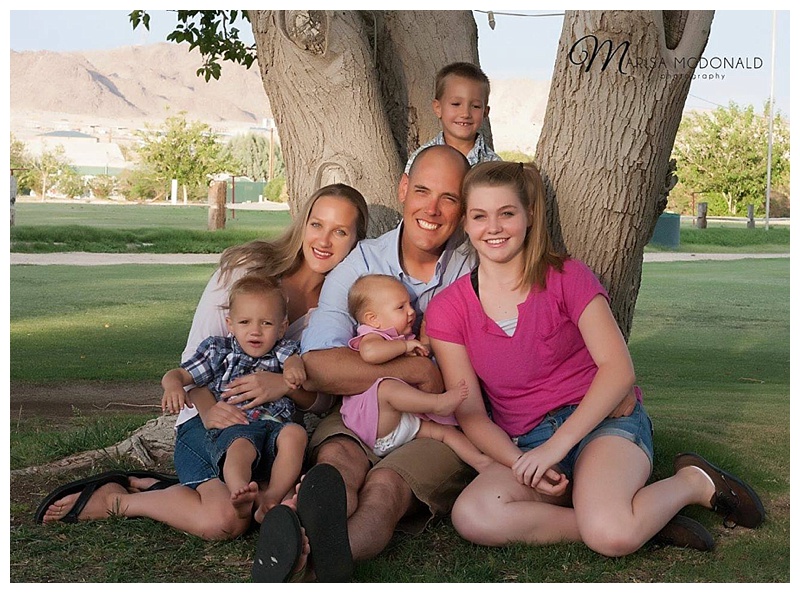 Pin SITE IMAGE________6 Months Ago
Noticing the difference between your beginning and someone else's middle can be a good thing…if it inspires you…not if it stops you! If I had stopped there with a little bit of learning, saying well, I've tried for 7 years and even took some classes but my pictures still don't look like the "pros", I would never be where I am today. And if I stopped today saying, my pictures don't look like these amazing artists I have discovered, I would never be where I will be a year from now. Similarly, if I had stopped running because I was the slowest one and I could barely run a full 3 miles, I would never have made it to my first half marathon. Instead I used the better runners in my amazing Stroller Warriors running club to inspire me to do those long runs and push a little harder.  Comparing and noticing differences and learning from those who are more experienced, is great….if we use it to move forward, not if it stops us in our tracks! For inspiration, here is another family shot in roughly the same location 5 months after the first. You can do it too! Let's do this journey together!
One Month Ago